Mission: Realization of an ecological and educational modular pavilion
Partenaire: Carlo Bancolini (HORMÊ), The National School of Agriculture of Meknes (ENAM)
Implementation Period: 2016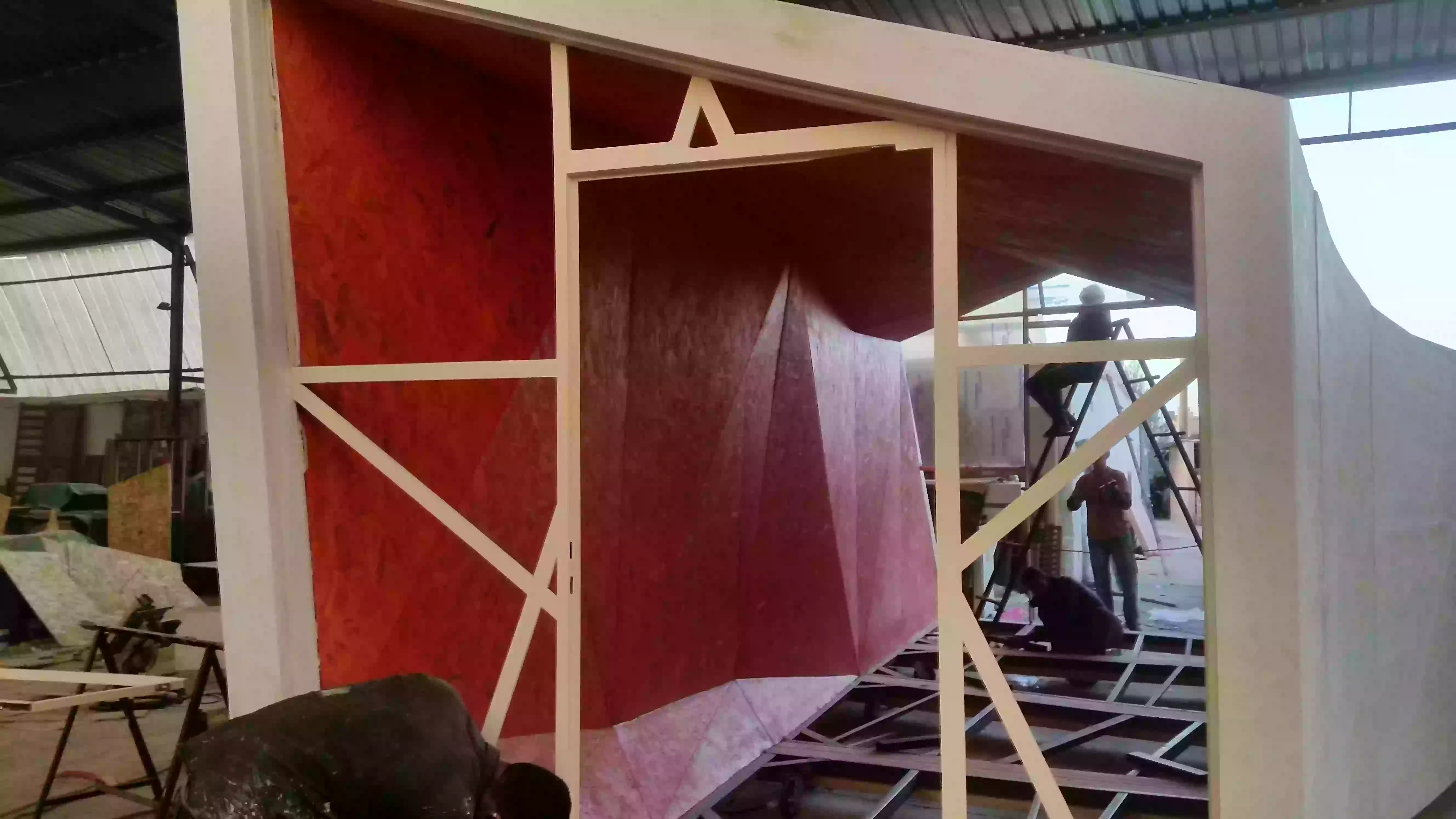 IPROconsult designed the architecture of an "Open Space for Climate" for the 22nd United Nations Climate Change Conference in Marrakech 2016 (COP 22): modular, multifunctional and itinerant - built by Carlo Bancolini (HORMÊ) in collaboration with ENAM and presented the same after a specific program at several selected locations in Marrakech during COP 22.
The "Open Space" will serve as a classroom, workshop or exhibition center for the ongoing studies of the future ENAM campus. This "open space" represents the principles of sustainable development and participation: thus, students and teachers are encouraged to become actors in the transformation of their campus. This ecological space for ecology and sustainable development is a pilot project that can be developed on other campuses in Morocco according to their own programmatic or climatic parameters.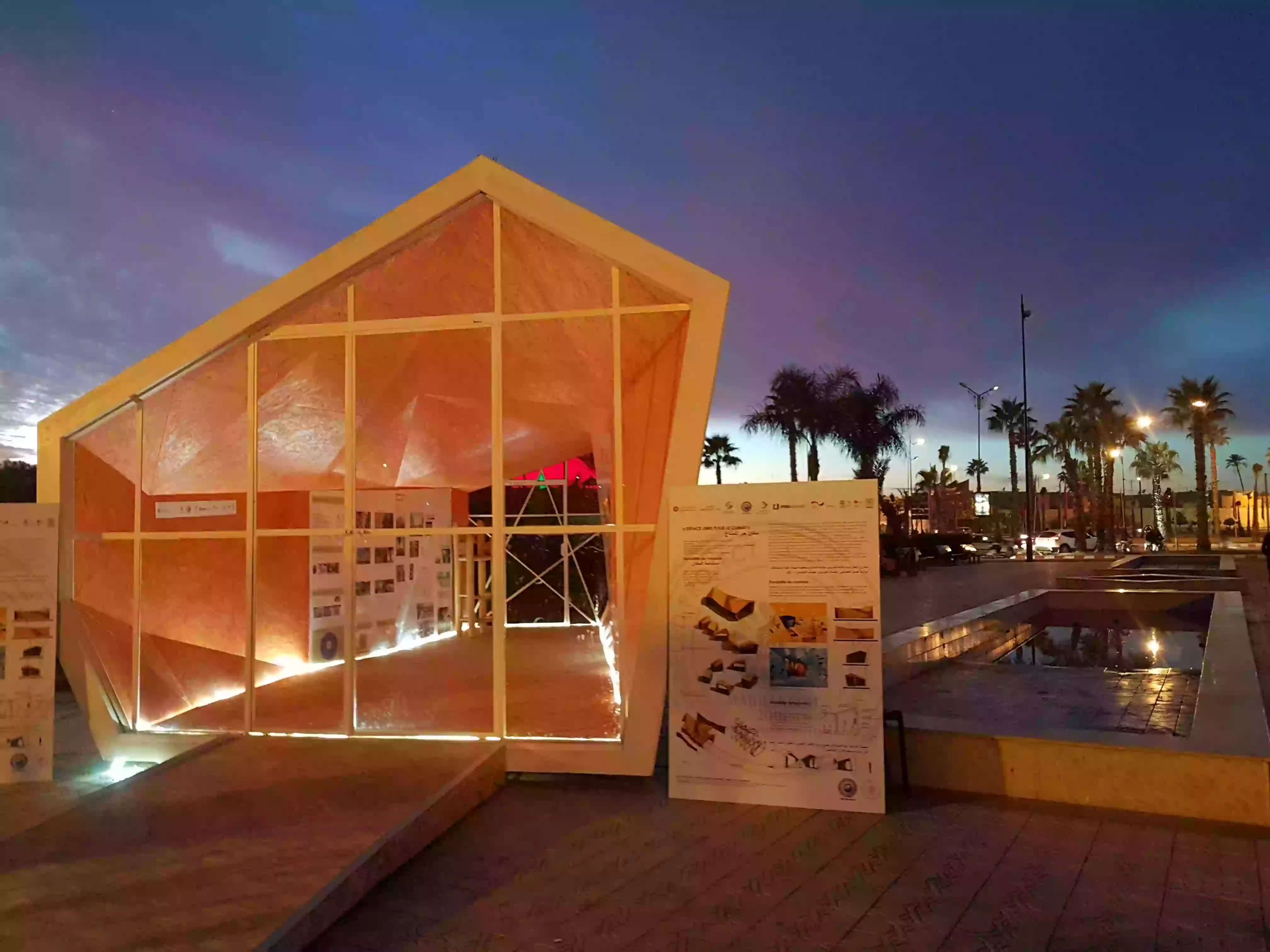 Discover our other energy projects